LIMITLESS MEDICAL
3ply face mask, Coronavirus test, Desinfection robot, FFP2 KN95 Face Mask, Overall
3-ply Face Mask
3-ply masks are flexible, disposable face masks worn over the mouth and nose, held in place behind the ears with an elastic starp. They help to reduce the risk of inhaling non-toxic dust particles and allergens.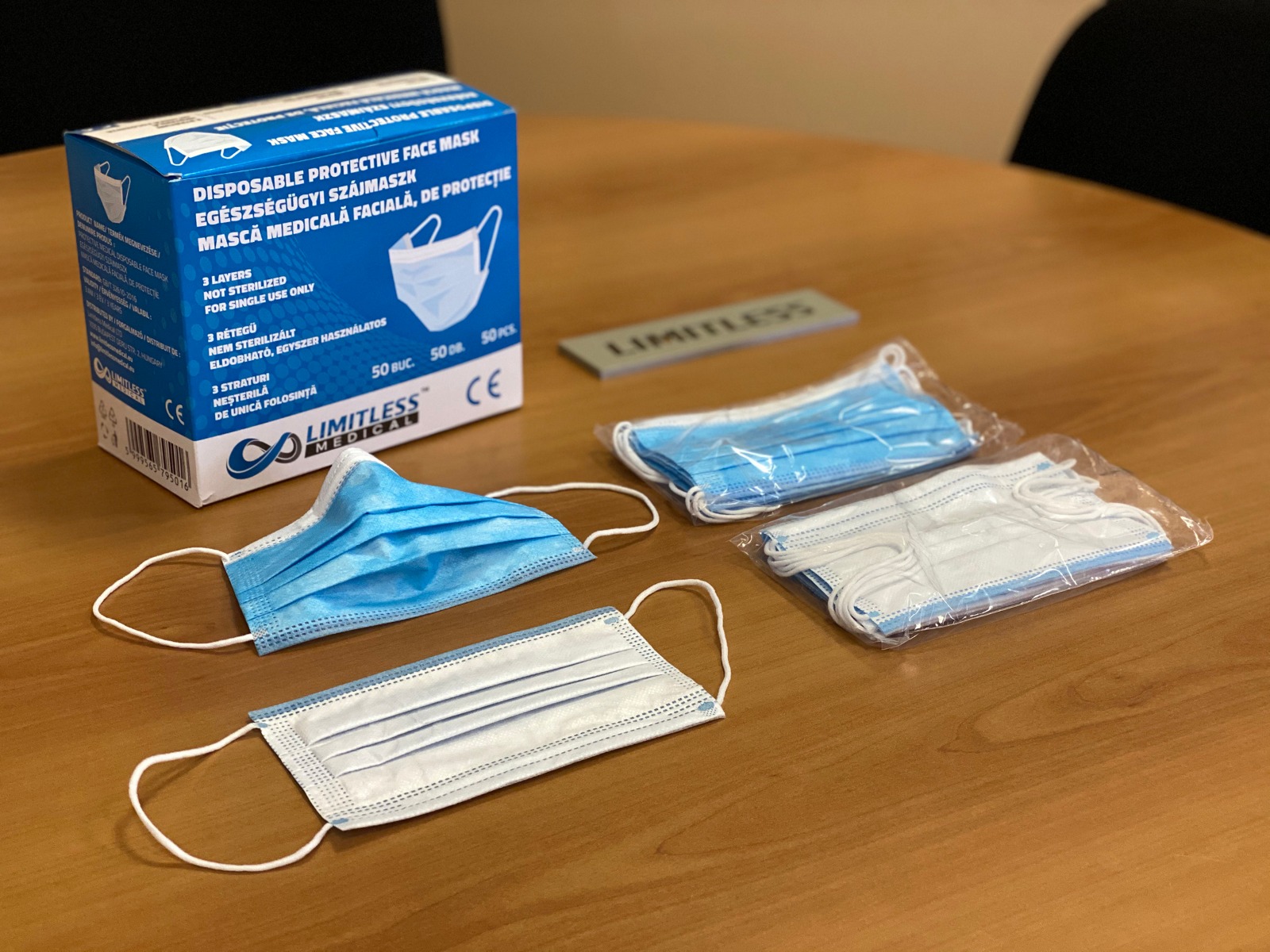 Link:
Contact:
Levente Bócsi, +36 20 2 654 654
Material:
Outer layer: 25g/m2 spun-bond PP
Filter layer: 25g/m2 melt-blown PP (filter)
Inner layer: 25g/m2 spun-bond PPF
ODC Novel Coronavirus Test
ODC Novel Coronavirus (SARS-CoV-2) Antibody Test is a device that utilizes immunochromatography for the qualitative detection of Novel Coronacirus antibody in a serum, plasma or whole blood specimen. The test is in cassette format and intended for professional use only. The device is for in vitro diagnostic use.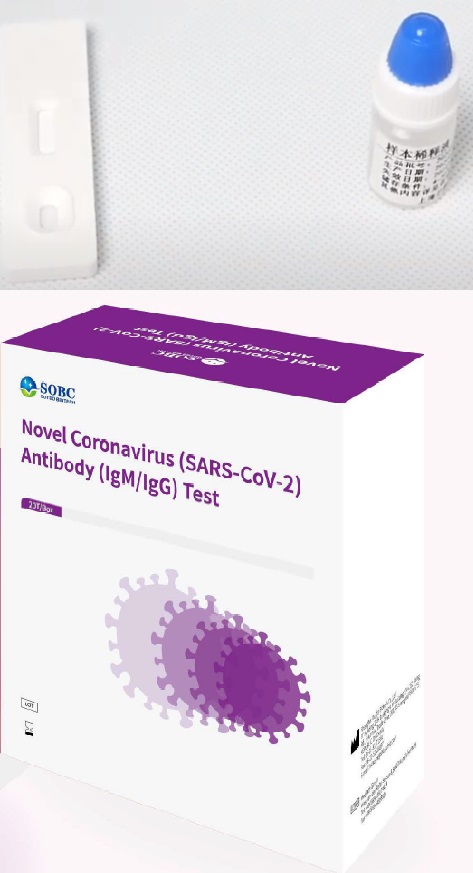 Link:
Contact:
Levente Bócsi, +36 20 2 654 654
Set of items:
detection cassette
sample diluent
Hyper Light Desinfection Robot
The Hyper Light Disinfection Robot is a specially designed robot made to prevent Healthcare-Associated Infection (HAI) for any healthcare facilities by means of UVGI disinfection method. The germicidal UV (254nm UVC) is capable of killing and inactivating microorganisms. Hyper Light is clinically proven with capability of eradicating more than 99.99% of microorganisms
including bacteria, viruses and pathogens within 3 meter radius in 15 minutes.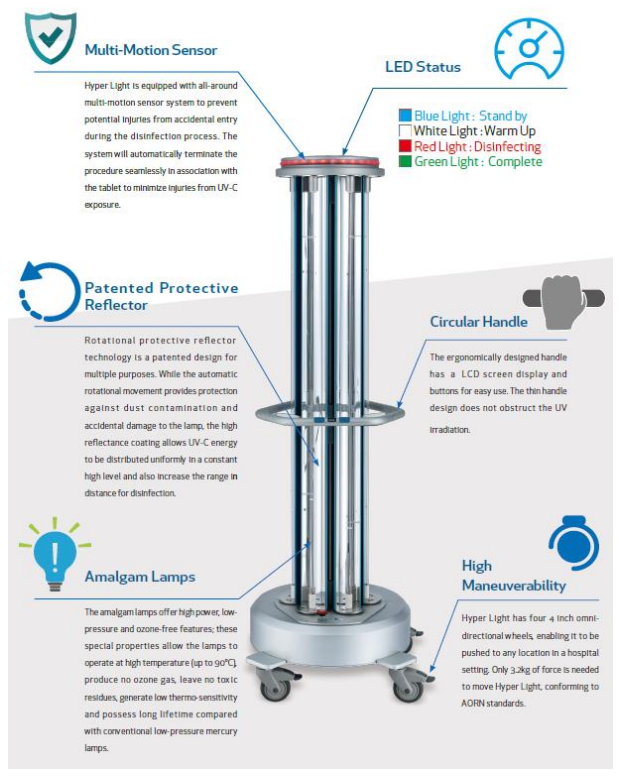 Link:
Contact:
Levente Bócsi, +36 20 2 654 654
FFP2 KN95 Face Mask
FFP2 KN95 masks: the Chinese KN95 standard is equlivalent to the European FFP2 and U.S. N95 standard. These masks hace a filtration efficiency > 95% and can protect against the spread of COVID-19. Suitable for protecting from dust,PM2.5 haze particles, influenza, bacteria and other harmful particles.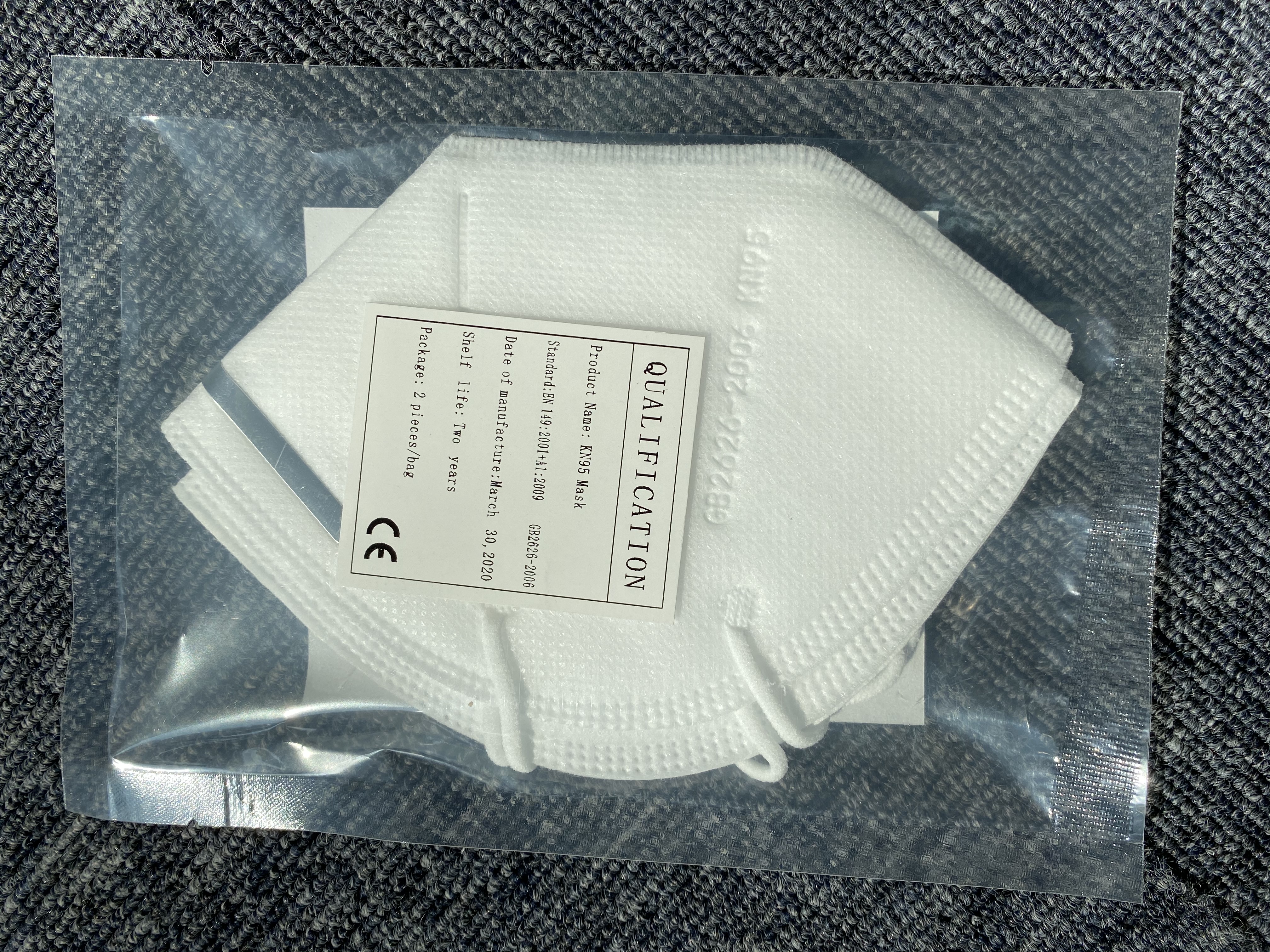 Link:
Contact:
Levente Bócsi, +36 20 2 654 654
Material:
Ultra-fiber electrostatic melt-blown fabric composite ES hot air cotton. PP spun-bonded non-woven fabric a four-filter layer, more effective filtration of harmful filteration gases and vapor
Overall
White overall, it consisting of one piece. Hoodedd, zipper at front opening covered by flap with adhevise taped, elastic cuffs, ankles, and waist. Fabric: Microporous polypropylene. The overall prevents the passage of contaminants, it provides safe protection for the full body.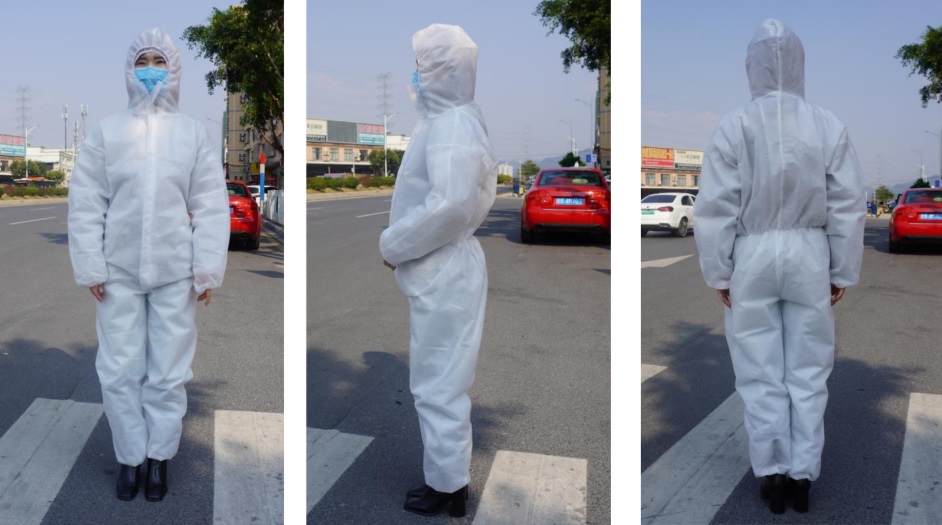 Link:
Contact:
Levente Bócsi, +36 20 2 654 654
Isolation suit
Once-piece coverall with hood, zipper at front opening covered by flap with adhesive taped, elastic cuffs, ankles, and waist with heat sealed seams. Fabric: Microporous polypropylene + polyethylene, 65g/m2
Certifications
Quantities