MOL Hygi Fluid, Disinfectant Fluid
MOL Hygi Fluid disinfectant liquid is a handrub fluid to be used undiluted and directly applied on the human skin. The fluid is excellent hygienic hand disinfection. Its application is simple and safe, it is recommended for use at home, in schools and institutions. It is effective against most viruses, bacteria and fungi. Even with frequent use, it does not dry out the skin, disinfects and protects the hand.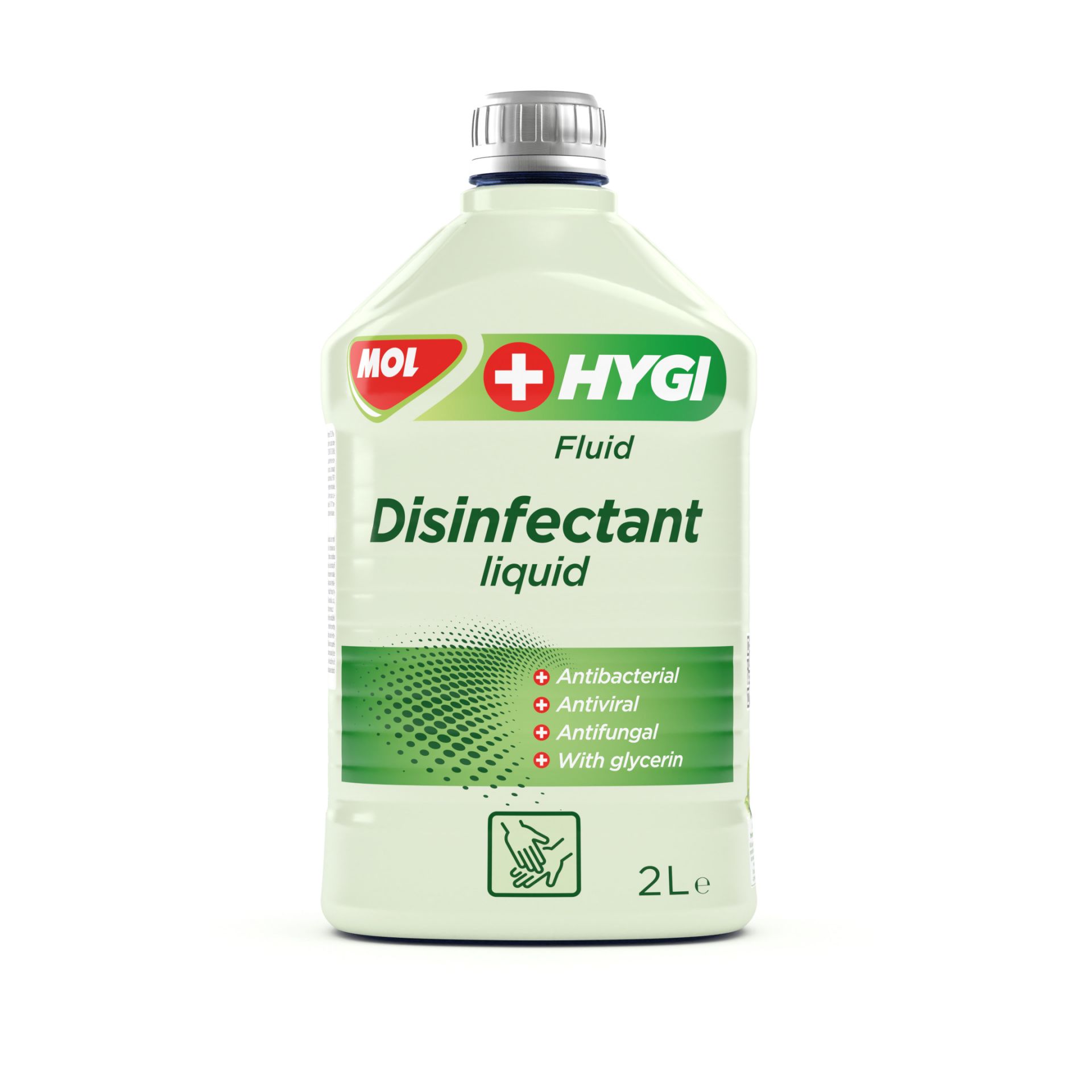 100g solution contains 80 g of ethanol as active ingredient.
Spectrum: bactericidal (including MRSA), fungicidal, virucidal (enveloped and non-enveloped) tubercolocid, levurocidal (yeasticid), mycobactericidal.
Link:
https://mol.hu/en/lubricants-autochemicals/disinfectant-fluids/products/disinfectant-fluids/mol-hygi-fluid/
Contact:
fertotlenito@mol.hu