HiGel Hand Sanitizer by ULTRAGEL
HiGel is an alcoholic hand disinfectant.
Disinfection of the hands during the viral period is recommended to avoid the risk of drip infection. HiGel provides effective help to keep your hands safe. Its use can prevent viral diseases. It has 70 % alcoholic content and laboratory tests prove its effectiveness.
It leaves hands feeling refreshed with pleasant lemon fragrance and without sticky residue. Thanks to its added components it keeps the skin delicate.
It is of practical use in households, hospitals, retirement homes, nursery schools, sports complexes, private practices and in everydays when hand sanitizing urgently essential.
Bactericid, MRSA, fungicid, virucid, tudercolocid.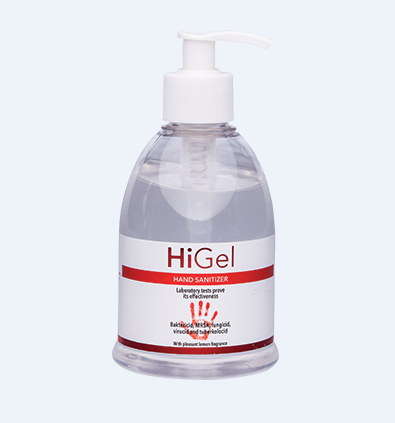 Link:
http://ultragel.hu/
Contact:
export@ultragel.hu & export.sales@ultragel.hu
Materials:
HiGel product information
HiGel declaration of conformity 2020
HiGel MSDS